Our Commission…
We help establish and mentor ekklesiae around the world. An ekklesia mostly consists of a group of 20 people or less. Some may be larger, but not many. These groups participate in kingdom government, fellowship, and worship. They also have their own forms of creativity.  Why are ekklesiae forming? For one reason, it's God's original intent. In the new testament, there are several references to "the church at…" The word actually is ekklesia, not church. Thousands of people are looking for "more." They desire to be responsible for their own spiritual growth. They want to be just like Jesus. Maturing Christians pray for the love, authority, power, and glory that Jesus carried. Through them, the manifestation of the new heaven and earth will begin.
We fulfill our mandate through several activities. Some people in our group offer one on one mentoring and healing sessions for those that sense a call to participate in this new move of God. We also help train and mentor the small groups we call ekklesia. If you are interested, leave us a message on our contact page. We facilitate an online fellowship group. It's open for questions and activations. Annually, we offer a conference we call the Gathering. During our time together, we present sessions on all of the above topics. We also do many activations and ascensions. The Gathering is actually beginning to feel like a family reunion. We see many of the same faces each year.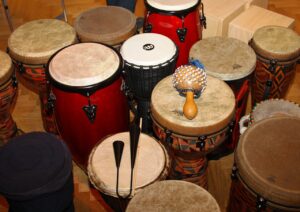 History
In 2013, Anna met Mike Parsons. She had the opportunity to meet with him weekly back then. Because of her time with Mike, she shared about kingdom government with her friends. Topics included benches and councils, the courts, the tree of life, engaging the supernatural, visiting heaven and more.
Then, we noticed in 2014 that our worship was changing. There were fewer songs and choruses. But, more drums, frequencies, and singing in the spirit. Our introduction into this new style of spontaneous worship usually involved a variety of traditional and non-traditional instruments. Holy Spirit has led us to a  unique "NW Ekklesia" form of worship and we see it spreading to other groups. Del Hungerford joined NW Ekklesia in 2016 and our worship expanded even more.
If you have heard that we are cutting edge, it's true. We aren't afraid to practice traveling in the spirit, divine healing, supernatural provision, ascension, etc. Stealing a quote from a dear friend of ours, Steve Harmon, "If we were all healed and whole, we'd be just like Jesus!" And that dear folks, is our goal. We love Him and He loves us. We want to be just like him!
BUT THERE'S MUCH MORE …
In the old testament, the people of God were a faith, a nation, and a culture. That's us! We no longer see the Body of Christ segregated by building walls. We don't even think to ask "What church do you go to?"  Because of that concept, we see that the Kingdom of God is manifesting in new ways. It's not about what church you go to. It is about YOU! If you want to marinate in His love and grace, If you want to manifest His glory to your loved ones and neighbors, join us. We will do you good.
Two of our favorite sayings are:
We are kingdom people. We live ascended lives.
and,
We are passionately in love with God and each other!
We are a family, a tribe, and a move of God.
OUR GOVERNMENT
We use the kingdom model of benches and councils. A governmental bench of three directs NW Ekklesia along with our council of seven.  If you do not understand these concepts, ask us. We are happy to explain. You can also learn more by searching out the teachings of Mike Parsons about this type of government, at www.freedomarc.org. The current bench for NW Ekklesia is Anna Wingate, Del Hungerford, and Lew Curtiss. You can read our bio's below.
Anna Wingate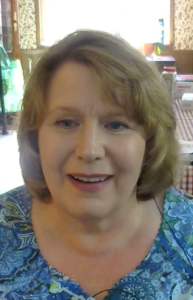 Anna's story is a little bit like Hannah and Samuel. Her Mom was an older woman who prayed and prayed for a child. She promised God that if she could conceive, she would raise that child in the Lord's ways. At age 43, her mom gave birth to Anna. Her name means grace and that has manifested through most of the ministry she had been involved with. Anna has done all the things normally associated with serving God. She's been involved either part-time or full time since she was a teenager. She worked with youth as a chaplain in a juvenile detention center. She served as a staff pastor at two churches and ran a nonprofit ministry for fifteen years. She has been ordained. She's one of the original members of the NW Ekklesia and her old ways of doing ministry now seem like nothing compared to these past few years of intimacy with the Lord and living in the Kingdon of God. Yes, you can live from heaven to earth.
Ekklesia is Anna's passion. She believes most people do not understand or partially understand what ekklesia is about. She moderates a YouTube channel called Ekklesia and she is an active blogger on this website.  Anna also travels to help support and mentor other growing ekklesiae.
Del Hungerford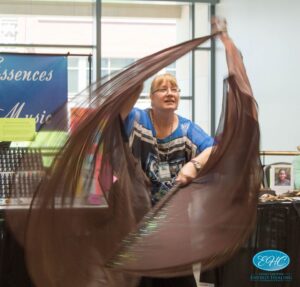 Del Hungerford is a professional classical musician, recording artist, teacher, and writer. Her desire is to bring people to a place of healing – emotionally, physically, and spiritually. After much research into how frequency affects the body, soul, and spirit, Del began recording spontaneous worship music (including EMDR/bilateral music) through her recording label "Healing Frequencies Music," with the understanding and intent that the music be therapeutic. Many rabbit trails later, Del adds more to the mix on the spiritual side as a "spiritual travel agent" where she assists people, through her Supernatural Lessons materials, in learning how to walk in more intimacy with our Heavenly Father. Del is ordained through NW Ekklesia.
Del's music: Healing Frequencies Music
Del's kingdom minded lessons: Supernatural Lessons
Lew Curtiss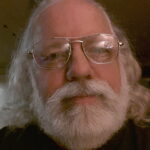 Lew Curtiss is a self-taught visual artist working in collage/mixed-media. He comes from a design & production background in theatre, filmmaking, and photography. His visual arts practice is entirely faith-driven. That is, all of the paintings and writing he does is born out of his deep relationship with Father God.
He has identified with and participates in the community of NW Ekklesia for the last four years. At Father God's encouragement, he became a member of the governmental bench in 2017. He is also involved in many on-going activities of Northwest Ekklesia and participates as a drummer in the drum circle worship of Creation Sound. Lew manifests an apostolic nature. He desires to see transformation both regionally and relationally presenting the Kingdom of God to all. Lew is ordained through NW Ekklesia.
CLICK HERE to find some of Lew's artwork
CLICK HERE to read about the how and why of his art
CLICK HERE to read Lew's blog
(DISCLAIMER- Yes, we are different than most Christian groups. This makes people uncomfortable. Let us assure you. We are not "New Age." Well…we do have ex-new agers that got saved in our fellowship. We don't practice witchcraft. We don't run out on our financial commitments.)