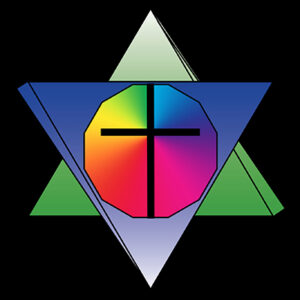 In 2010, we were happy just being a healing room in Pierce County Washington. Little did we know what God had in store for us. Our story goes like this… We used the back rooms of a coffee shop to for the healing rooms. They were open every Monday night. One evening we appeared and the shop was closed. Surprise! They had sold the business and didn't let us know.  We immediately started searching for new digs. We even had money to rent rooms. Nothing happened! Three or four times we negotiated a lease and the landlords backed out in the end. The concept of healing rooms just seemed a little too weird for most people.
Well, we thought, let's at least get together every week to keep learning while we search. So, we met every Monday to learn. We started practicing what was revealed to us on each other. We had unexpected healing for several people. We learned to see in the spirit more clearly "and" our numbers grew. We moved to meeting on the weekends because our little band of volunteers now was a group of thirty fellowshipping and learning together. We never did find a place to rent.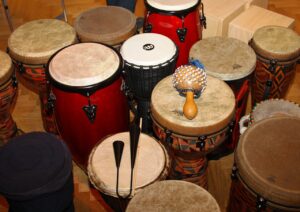 A foregone consequence of getting together in groups is worship. We found the anointed music or Elizabeth Cooper and Todd Adams.  Their introduction into a new style of spontaneous worship, usually involving a variety of traditional and non-traditional instruments has led to our unique "NW Ekklesia" form of worship. Those within NW Ekklesia lead our worship, Creation Sound, which meets once a month. Sign up for our newsletter to receive invitations to this event.
Here's a nutshell of what we offer:
We started inviting guest speakers from all over the world to speak into our lives on specific subjects.
We learned to train not teach. When you come to one or our events, you will go home with "experience" in whatever we share. Instead of just hearing about a subject, you will have the opportunity to participate.
Sound, frequency, and worship take on new importance in all that we do. We don't necessarily sing songs. Worship is more than simply singing songs.
We do enter into the Kingdom of God and help you grow in your intimacy with God. II Cor. 13:14 says it well, "May the grace of Jesus the anointed, the Love of God and the fellowship of the Holy Spirit be with you all." Most people who come to our Creation Sound events experience the glory of God in ways they never have before.
We found the teachings of Justin Abraham, Ian Clayton, and Mike Parsons, Dr. O, and others. We learned  that the Kingdom of God truly is near us. We go through the veil for our personal health and growth. We also do it as groups for kingdom government purposes through our mentoring sessions. We will be glad to teach you and take you.
We offer Mentoring Sessions to assist you on your own journey of kingdom living. The sessions are offered over nine months from September – May for minimal fees. What's unique about our mentoring sessions? Everyone participates in "real" time where we can hold conversations and see each other. We do this through Zoom video conferencing. There's really nothing else out there quite like our mentoring sessions!
BUT MUCH MORE THAN THAT HAPPENED!
In the old testament, the people of God were a faith, a nation, and a culture. That's us! We no longer see the Body of Christ segregated by building walls. We don't even think to ask "What church do you go to?"  Because of that concept, we see that the Kingdom of God is manifesting in new ways. It's not about what church you go to. It is about YOU! If you want to marinate in His love and grace, If you want to manifest His glory to your loved ones and neighbors, join us. We will do you good.
OUR GOVERNMENT
We use the kingdom model of benches and counsels. A bench of three directs "The Gathering" and a counsel of twelve sits over our region. If you do not understand these concepts, ask us. We are happy to explain. You can also learn more by searching out the teachings of Mike Parsons, Dr. Ogbonnaya, and Ian Clayton. The current bench for NW Ekklesia is Anna Wingate, Del Hungerford, and Lew Curtiss. You can read our bio's below.
Anna Wingate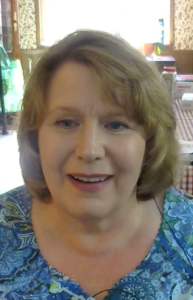 Anna's story is a little bit like Hannah and Samuel. Her Mom was an older woman who prayed and prayed for a child. She promised God that if she could conceive, she would raise that child in the Lords ways. At age 43, she gave birth to Anna. Her name means grace and that has manifested through most of the ministry she had been involved with. Anna has done all the things normally associated with serving God. She's been involved in ministry either part time or full time since she was a teenager. She was involved with youth including working as a chaplain in a juvenile detention center. She served as a staff pastor at two churches and ran a nonprofit ministry for fifteen years. She has been ordained. She's one of the original members of the Gathering and her old ways of doing ministry now seem like nothing compared to these past few years of intimacy with the Lord and living her life through the veil.
Del Hungerford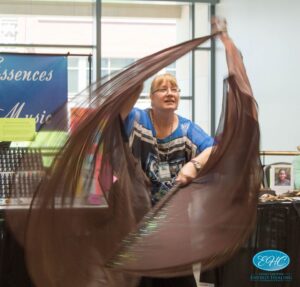 Del Hungerford is a professional classical musician, recording artist, teacher, and writer. Her desire is to bring people to a place of healing – emotionally, physically, and spiritually. After much research into how frequency affects the body, soul, and spirit, Del began recording spontaneous worship music (including EMDR/bilateral music) through her recording label "Healing Frequencies Music," with the understanding and intent that the music be therapeutic. Many rabbit trails later, Del adds more to the mix on the spiritual side as a "spiritual travel agent" where she assists people, through her Supernatural Lessons materials, in learning how to walk in more intimacy with our Heavenly Father. Del is ordained through NW Ekklesia.
Del's music: Healing Frequencies Music
Del's kingdom minded lessons: Supernatural Lessons
Lew Curtiss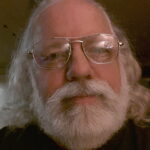 Lew Curtiss is a self-taught visual artist working in collage/mixed-media. He comes from a design & production background in theatre, filmmaking, and photography. His visual arts practice is entirely faith-driven. That is, all of the paintings and writing he does is born out of his deep relationship with Father God.
He has identified with and participates in the community of NW Ekklesia for the last four years. At Father God's encouragement, he became a member of the governmental bench in 2017. He is also involved in many on-going activities of Northwest Ekklesia and participates as a drummer in the drum circle worship of Creation Sound. Lew manifests an apostolic nature. He desires to see transformation both regionally and relationally presenting the Kingdom of God to all. Lew is ordained through NW Ekklesia.
CLICK HERE to find some of Lew's artwork
CLICK HERE to read about the how and why of his art
CLICK HERE to read Lew's blog