This blog post is from a dear friend and someone we consider a part of NW Ekklesia. Yes! It's a new template for worship, intercession, and intimacy with God that will go around the world. He doesn't say it in the post, but, our leadership and his worship team have been asked to go to India next year to teach the leaders of spirit filled churches. By the way it's a network of 4,500 churches. To read more of his posts please go to: http://ecclecticecclesia.blogspot.com/2016/03/a-model-coming-out-of-pacific-north-west.html
So you hang around with the "prophetic" crowd and you hear all kinds of things. You SEE all kinds of things.  And you pray that you might get to be involved in what's coming…
Nearing 20 years ago I heard someone say that there was going to be a movement that would originate in the PNW and go around the world.
I got excited.
Then I got involved in worship, each team showing a higher skill level as well as a higher tolerance for…  the out of the ordinary, which was good for me, because I detest the ordinary.
Even in high school, if my choir director handed us a sheet of music that wasn't hand written I was kind of miffed.
Through the years I began to find myself in positions where I was invited as a guest, of sorts, to play at a few native american reconciliation events, a party  collecting bicycles to give to a village in Africa so that the kids could get to school safer and quicker.
I began to see the value of rhythmic intercession and was mc at a few drum circles that gathered folks together for purposes of intercession for unity in our city, evangelism, some were initiated to explore the possibilities.
We started a circle of musicians, meeting in a barn for the express purpose of stretching ourselves into playing for an audience of one, although we all played together and fought to protect the sanctity of our offering. (It's hard to get people on board with "No Agenda" when they have always been part of the machine and can't find the clasps holding their garments on)
Now let me tell you about this region- hang onto your hats…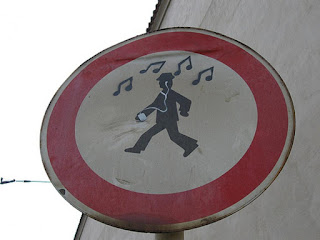 New Age. Not just New Age, but a 300 year old warrior spirit who channeled (until recently) through a woman in a small town that had the world come to visit… and just New Age.  Mountains will do that to you.Buddhism- Buddhist monks aren't all sunshine and goodness, nor do they all respect YOUR belief systems when they are engaging in their own satisfactions.
Islam- They aren't militant, but they are represented.
Progressives- they don't do anything remarkable except fix things that aren't broken… and sometimes break things so they have something to fix.
Wicca, Pagan, Animism- Hindu's, well, why not, everyone else is here.
All that to say that all the world is here.
And why does that make a difference?
How else do you reach every tribe and tongue- you must become relevant to them. You make room for the sound of their voices.
I have not learned to play tabla with any skill whatsoever, but I am ready for someone who has- I have room for them.
I HAVE learned to play a native american flute on a very basic level.
I am LEARNING to throat sing.
I have some proficiency on a djembe
I keep a watchful eye out for those who are proficient where I lack, and I make room for those whose sounds are beyond my scope.
I LOVE LOVE LOVE to hear mixtures of cultural melodies, rhythms and instruments that are proving unity in the earth, making room for a unity that goes beyond doctrines and fears.
This region begat Jimi Hendrix, Quincy Jones and Nirvana, it is fraught with diversity (there is actually a band from Vancouver Canada called Delhi to Dublin- can you guess what they are mixing?)
Why would it not come from here?
Why would just such a movement be born here?
And why would it not be borne from where ever you are sitting?
Let's DO this!!!!!!!!